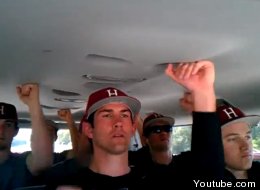 I don't think I have ever heard Carly Rae Jepson's "Call Me Maybe" but I think I may have to go find it somewhere.
Pretty funny video and the guy sleeping the background, I wonder if he just didn't want to be involved or is that part of a video I have yet to find?
Who says white boys can't dance?